Home » Content Writing Tips » Creative Writing Jobs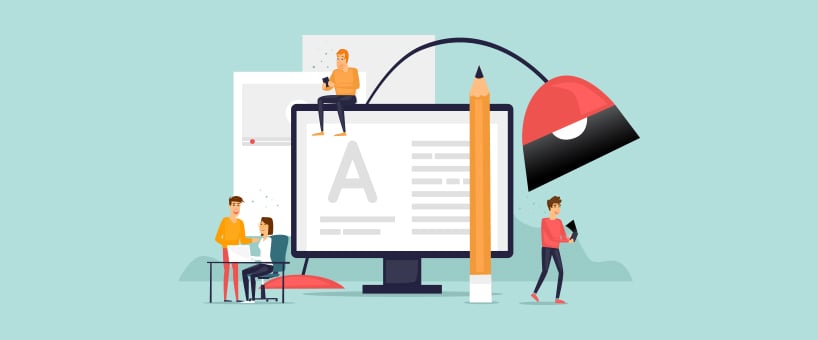 November 17, 2018
If you are a creative writer
then you can enjoy a great career because creative writers have lots of opportunities to earn a handsome amount. You can adopt writing as a part-time job to have some extra dollars. Creative writing is an inventive pursuit and it requires lots of hard work, devotion, and guts. While thinking about creative writers people consider that it may be novelists and journalists but it is a wide field. Screenwriters, book writers, greeting card authors, songwriters, ghostwriters, columnists, playwrights, bloggers etc. all are creative writers. Everyone who has creative writing skills can join this profession. Even doctors, engineers, interior decorators can start the job of creative writing as freelancers.
Today I will share some creative writing jobs with you to provide an idea about possible opportunities to earn money:
Copywriting
Copywriting is one of the creative writing jobs. Copywriters write creative letters, brochures, and catalogs for advertisements. If you have skills to do all these jobs then it will be a perfect career path for you.
Book Writing
If you have skills to plot a mysterious, comic, love or adventurous stories by engrossing the interest of reader on each page of your book then book writing is perfect field for you. You can be fictional or non-fictional writer according to your interest. You can earn some extra dollars by selling your manuscripts to publishing houses.
Article Writing
Creative writers can earn a handsome amount by writing articles on different subjects. Articles can be about sports, food items or promotion of products or services. This is one of the hot creative writing jobs.
Legacy Writing
If you have flair to write the real emotions and triumphs of people on paper then legacy writing is best job for you. In this job, you have to write the biographies of people that are a source of motivation for people. If you find yourself perfect then you can start a website to write the biographies of famous personalities.
Script Writing
If you have the ability to glue the audience on screen with your written story then you can be a scriptwriter. You can write scripts for television, stage plays, training videos and movies. This job is perfect for those who can build romance, action, comedy, horror or comedy stories. Scriptwriters need to build up a story around a given plot and create different characters according to the storyline.
Travel Writing
If you love traveling and have lots of traveling experience then you can pen down your personal experiences. You can write for magazines, travel websites or newspapers. Your creative piece of work will give an impression to readers that they are traveling with you.
Columnist
Newspapers and magazines often require columnists to write short columns on current issues such as relationships, weddings, profit, social changes of society, government issues etc. If you can write a column then you can get a daily or weekly column featuring job in a magazine or newspaper.
https://www.duplichecker.com/text-analysis-tools
There are wide varieties of creative writing jobs and you can adapt them according to your need or interest. You can adopt creative writing as a permanent career or can choose freelance writing jobs to have an extra source of income. It is a great opportunity to earn a sufficient amount to make your life more comfortable.