Home » Bad or Good Grammar Influence Writings Skills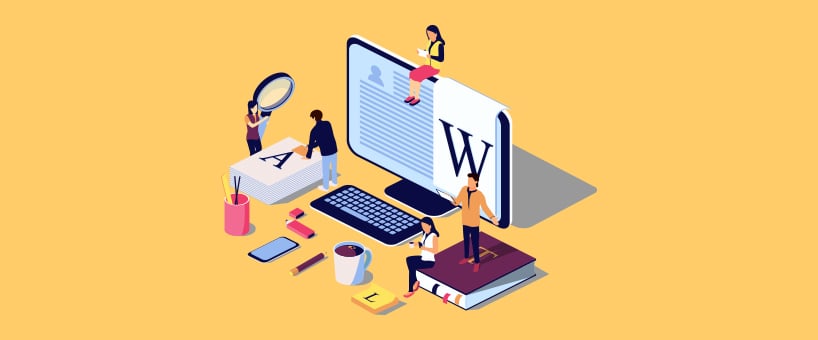 July 10, 2019
Are you afraid of your grammatical errors? Are your errors suppressing the quality of your work! If yes, here's the solution. This article will sort out your problems.
It is not exaggerating to say that bad grammar is actually life-ruining. Every day, people are missing golden opportunities in their life because of the mistakes they make in their communication, whether oral or written. Such errors bring unnecessary stress and loss of hope among for many. No matter how good you are at your writing, it is quite essential to check your grammar errors to ensure the quality of your words.
Why Is Grammar Necessary?
Grammar is the most critical part of your content. It helps you to modify your professional reputation as a writer. Grammar is not about ignoring mistakes; it's about enhancing your communication skills as well. It enables you to understand the interest of the readers, which make your writings more successful. Numerous people believe that if you want to learn anything, you should be well familiar with its fundamentals. Same is the case for the writers; if they wish to have full command on their writing, they must polish their grammar skills first.
Let's have a look at why it is essential to check grammar:
Enhance communication skills
Communication is the best part of your writings. It develops a link between you and your readers. Therefore, your writing skills must be beneficial. Improper grammar will make your content unclear. It severely affects the accuracy of your content because the readers are unable to understand the concept. In short, if you do not write properly, you cannot communicate your content correctly.
Improves skill of expressing yourself
Proper grammar is the core of any language. It enhances your content's competency in front of other competitors with bad grammar. Your writing expression should be very proficient and clear to the readers so that they will visit your site again and again to get the quality content. It will increase the ranking of your work.
Good grammar saves time
If you have a complete hold on your grammar, it ensures you that the messages conveyed and relayed correctly. Proper grammar decreases the confusion of spelling and punctuation errors, plus it reduces the time wasted in translation.
Correct grammar clears the message
Grammar is the glue that holds different fragments of the language. If the language is unclear and meaningless, it is recognized as incorrect grammar. Hence it means that the person who is reading your work may not get the real meaning of your message. It will only increase the misunderstanding in the mind of the reader.
Importance in the digital world
People often consider that grammar is not essential for online article writers and bloggers. Since when they write in a conversational style, they create humor and irony in their writings. Even bloggers must understand that errors can detract people from the message. People might not subscribe to their links, and blogs if you make dumb mistakes.
So it would be beneficial for you to know the basic principles of grammar, whether you are a corporate blogger or a proficient writer.
Helps to increase the effectiveness
Everyone knows that popularity is significant in proper business, which can only be achieved when grammar modifies campaign ads. Carefully texted advertisements would get more attention as compared to ads with grammatical issues. To develop your business perspective, you should check your grammatical errors before advertising the content of your company.
Error free content gives credibility and respect
People judge your personality by your written work. Your writings play a role in estimating your smartness, suitability, and professional loyalty.
Error-free material expresses the carefulness and awareness of the writer about his material or content. Otherwise, people will ask about the accuracy and credibility of the content. Hence, if you do your best in writings, you will be able to achieve high rank and respect in the writing department.
We are living in the digital world, where every uploaded file or document gets stored in the memory of the internet, and so make the mistakes. So it becomes essential to be error-free in this age of technology.
There is specific software specially designed to pick up or check grammatical errors from your context. If you need help, you can easily use such software programs to make your writings free of grammatical, spelling, and punctuation errors.
You can also Check our Ultimate Guide to the Importance of Grammar for Content Strategies.