Home » Content Writing Tips » Writing Style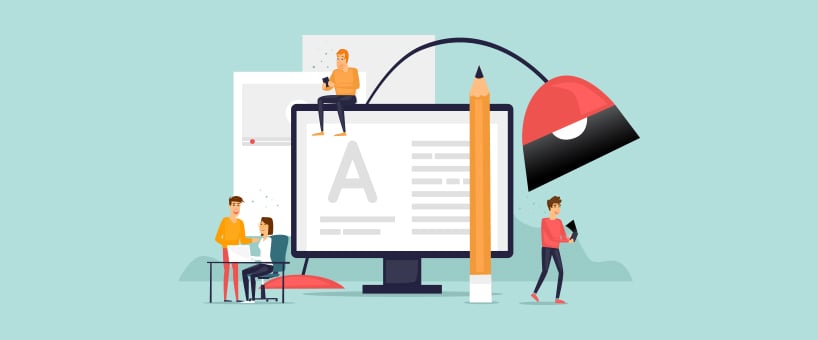 July 2, 2019
How to Enhance Your Writing Style
The language complexity, objectivity, subjectivity, and delivery essence of certain notions have an impact on writing style. The characteristics of writing style are not only limited to vocabulary and sentence formation. But it also depends on the subject you are writing about.
Your writing can only be impressive when it will build a better relationship with readers and address the needs of the readers as well.
Writers adopt different writing styles in order to propagate their ideas better so that it should captivate the attention of the reader. If you know how you can communicate with people in a better and impressive way while delivering the real essence of the subject you are writing about, you can go with any writing style.
Writer's Approach
Some writers communicate with their readers by seriously presenting ideas, while some of those communicate with readers in a humorous way both of these are their style of addressing. Whatever your style is, you must bear in your mind that you should present your basic theme without any complications. Writing styles has an impact on the reader; it can be influential. So, you should keenly craft the layout and deliver everything about the subject.
Along with that, you need to adopt a conversational style; it will make them feel that you are directly addressing them. It will build a relationship of trust between you and your reader.
Similarly, do not use complicated words, but instead, make sure to write in casual language. It will help the reader to build a better understanding of the subject without any hassle. In short, your overall style should be good enough to captivate their attention and make them a regular reader of your blog.
Is writing an under-rated job?
Writing is the most prestigious job; you will ever come across. It not only helps you to earn money, but your skills also get improved with time. If you are looking to pursue writing as your career, then you should be very conscious, as it is not an underrated job.
It needs a lot of attention and commitment. You might have to face writer's block, which is the deadliest phase in the career of a writer. So, to avoid such scenarios, you will have to build your skills by adopting different strategies continuously.
Biasness – The real enemy of the Writer
While writing anything, you must not be biased about the subject; you need not amalgamate your ideas in the content. But instead, focus on presenting facts and figures, it will have a positive impact on the reader.
You also need to depict the idea from different perspectives rather than sticking with a single approach. It will not only broaden your vision. But the reader will also feel that you are genuinely analyzing the real situation while bearing in mind the ground-realties.