Home » What makes DupliChecker.com a reliable source?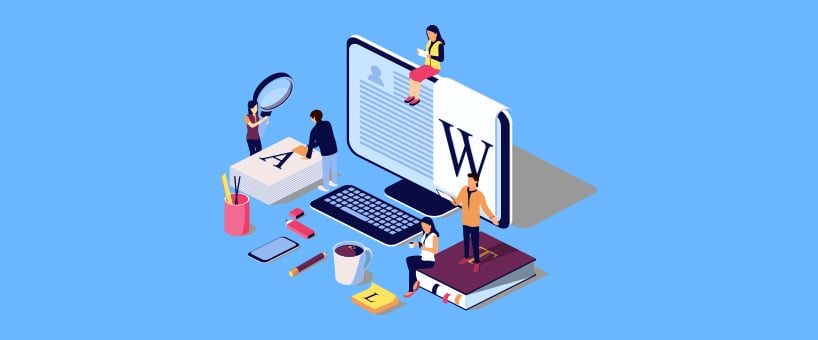 October 30, 2019
Avoiding indulging in plagiarism or duplicating content accidentally has become second nature for those who do writing and publishing work frequently on the internet. Sending a handwritten assignment, manuscript, a letter, or even a postcard has become history. Today we depend on computers to do all our writing work. With billions of websites, the possibility of duplicating or plagiarizing has become a nuisance.
There are those who have discovered this wealth of information becoming freely available started indulging in 'intellectual theft.' Copying other's work became a massive headache, especially for teachers and those who had uploaded their original research and other works on websites. Seeing your work being stolen and blatantly used by someone else is like someone taking your car and driving it past you.
The advent of Duplication as the Best plagiarism checker
When this theft started getting reported on various forums, software engineers were hired to develop plagiarism and duplicate checkers. Today there are a number of websites that offer this facility.
Such as:
Smallseotools.com
Plagiarismdetector.net
Searchenginereports.net
This brings up the second point; how to select the right duplication/plagiarism checker.
A Google search for 'duplicate checker' or 'plagiarism checker' lists duplichecker.com right on top of the list of over 8 million sites. This means that we are fulfilling our user's requirements and need as they require. The tool must be doing a pretty smart and good job of checking for duplication and plagiarism.
What does Duplichecker Offer?
When you open the site, which loads pretty fast, the navigation bar on top has the logo on the left-hand top corner which is followed by
'Blog', a search tool, language selection and a huge selection of free tools. The main tool is a plagiarism checker blue box is displayed below the navigation bar.
How does the Plagiarism Checker work?
This tool is the main reason and function that users visit this site to use.
Remember: The maximum words limit per search is 1000. If your document contains more words, run the checker in parts.
A user can simply copy/paste text or upload a file with .txt, .tex, .doc, .docx, .odt, .pdf, .rtf extension. After copy/pasting or uploading the document, press the 'Check Plagiarism' button and sit back and wait for it to return the results. It might take a while to display the results, but you should forgive it for that as searching for similarities in a vast database takes time. 
The results displayed show plagiarism percentage, unique percentage, and related-meaning percentage. In the left panel, it displays the original text that you entered. If it has discovered duplication in your text, it will display the URLs which contain the original content.
By looking at the results, you can note the sites that have the same sentences as yours.
Grammar Check for the spell or punctuation mistakes
This is an additional free grammar checker tool that you are free to use in duplichecker.com. This is a great help for people who are not good at English grammar. Again, you have the option of uploading or copy/pasting the text and submitting it to 'Check Grammar.'
The results returned display spelling as well as grammar mistakes.
Summing it Up…
These are the two main tools that people come to use on this site. You can try the other tools also as they can be quite useful for you. For example, if your English is weak, you might want to rephrase some sentences. You can try the Paraphrasing Tool.
If you want to upload and run a reverse image search, you can do that without having a visit to any other reverse image searching website. In the end, you have a whole set of free tools that will help in optimizing your website.
One major plus point of this website is that it can do a duplicate check in Spanish, Portuguese, and German as well. The default language is English.
Once you start using it, you won't go looking for another duplication/plagiarism checker. Yes, it's really that good and reliable.