Home » Resize Images In No Time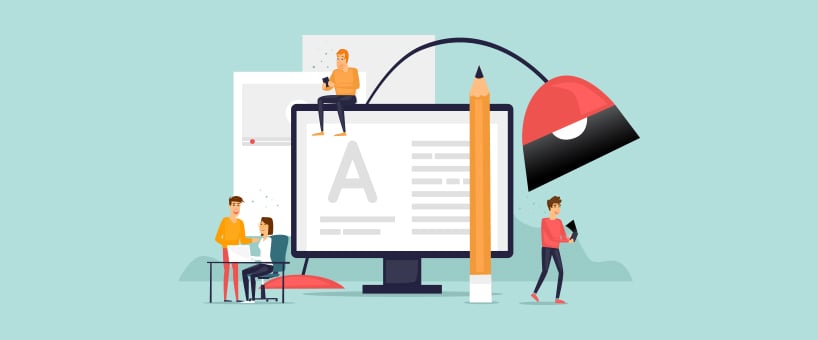 August 27, 2019
Whenever the words "resizing the picture" appear, the first thought that mostly comes in mind is: either crop it or stretching the image. Resizing an image could mean either one of these two. However, there is a vast difference between these terms which everyone must be aware of.
When you crop or stretch any image, the picture might lose quality, or you may cut out some vital information. But when you actually resize the photo, none of these things occur. You get the same picture as it is in its original form, in the size you desire.
Now, you might be wondering an effective method or tool which you can use a resized image without compromising the quality. One of the best ways is to use an Image Resizer tool. The tool works like magic, write the dimensions, i.e., height, and width, and voila!
Why Should You Resize Images?
For many different situations and reasons, changing the dimensions of the picture can do wonders for you. Not only personally but you might influence your professional life positively with the help of image resizer tool.
Build your career
Many people choose a career as a blogger or webmaster, and some students wish to maintain good grades. In both of these cases, using an image resizer can prove very helpful.
First, let's see the way you can improve your job as a blogger by merely using this image resizer. Blogger has to create fresh content every day. Just words aren't enough; there must be enough graphic content as well, images, videos, and infographics. To make your content more appealing and SEO friendly, inserting resized or small-sized images is an excellent choice. Furthermore, many websites don't allow users to post pictures beyond their limitations. So, what can you do to enhance your chances at grabbing more audience? You know the answer, now!
Let's come to academic life and the use of image resizer. Gone are the days, when it was only about exams, now your grades depend on many other things.  Along with the result of your exams, many other things play a significant part in your overall performance. Assignments and presentations have become essential now. To make your presentation better, it is a good idea to add some images. However, adding large images is not recommended. You can use image resizer to resize the images before using them for academic purposes.
Increase the traffic of your site
It is quite easy to create a website, but the real difficulty starts when you have to boost its ranking. Search engine optimization is all about satisfying the viewers and different search engines. Along with the importance of daily updates on your website, putting pictures on the page is also very significant.
Sometimes, it is not possible to use the original pictures owing to their size. Larger pictures can contribute to increased loading time. Changing the height and width of those images is a step you cannot skip under given circumstances. If you do, then the result will be a negative one. Large-sized pictures result in slower load time. The visitors will have to wait for a long time for those images to load. According to reports, if a site takes more than 3 seconds to load the chances of visitors leaving your site to become higher.
By utilizing image resizer and posting pictures in smaller or, required dimensions will help you to grow your audience as the site will load faster so the number of traffic will rise. Furthermore, as the viewers are satisfied and other sites will find your webpage a good one, they will not hesitate to share your site. This will help you with the SEO of your page, improved ranking, and better overall performance.