Home » PDF Tools » How to Convert Scanned PDF to Word Online?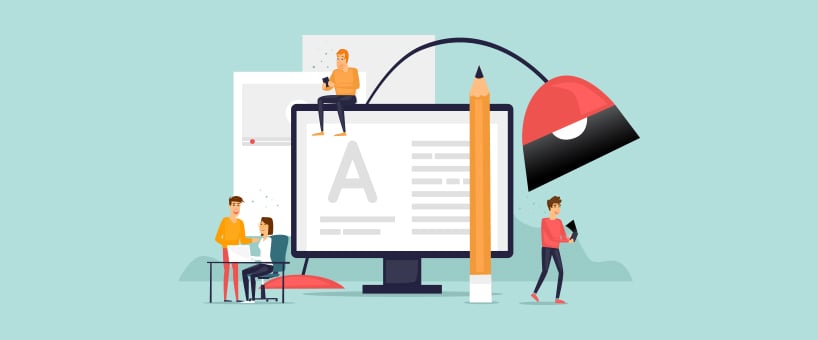 October 26, 2021
The conversion of scanned PDF files into editable Word format has become easy due to the inception of PDF to Word converter on DupliChecker. While manually converting PDF documents into Word, you might face several intricacies in this process, as the whole formatting will deteriorate. The availability of the online PDF to Ms. Word converter has given the users an easy way to transform their documents into an editable format.
The pdf to Document free converter offered on our web portal is based on an OCR utility .It extracts the text of a scanned PDF file and easily converts scanned pdf to word online. Many online converters capture images and transform them into Word files, but such conversion is no use for users to edit their data. However, our pdf to Docx online free tool provides you with the conversion that transforms your scanned pdf to word easily. So, you can make alterations as per your requirement without any hassle. This blog is all about our PDF to Doc online tool. So, let's uncover more details about this web-based service!
Steps to Convert PDF to Doc
Access the PDF to Docs converter on DupliChecker.com.
Drag and Drop the file that you wish to convert on this tool.
The tool will take a couple of seconds to process your uploaded file.
The OCR technology is used to extract the content stored in your PDF.
Your file will be converted to Word format in a matter of seconds.
Click on the download button to save the converted Word file.
Pros of Using Our PDF to Word Converter
The best pdf to Docx converter online on our platform is incorporated with top-notch features that make this tool easily accessible for everyone. There are several advantages attached to the usage of this online tool. You can find several PDF to Doc converters over the web, but this tool stands apart from them due to various reasons.
Above everything else, the results provided by this utility are of exclusive quality. None of the free PDF converters will offer you such results for PDF to Doc conversion. In addition, this online facility remains free of cost no matter how many conversions you plan to make with it.
Moreover, there is no restriction on the number of PDF to Docx conversions allowed by this tool. The 24/7 availability of this online service gives users the freedom to convert as many PDF file
s as they desire. If you are wondering about any installation process, you don't need to think anymore as this online tool requires no software or plugins. The users aren't asked to get registered on our portal for making their required conversions. Unlike other tools, our PDF to Doc converter won't ask you to go through the hassle of creating an account for its unlimited usage. It can be accessed and used anywhere at any time.
Is it Safe to Convert Scanned PDF to Word Online?
The answer to this question is quite simple! If you choose a trustable online platform like DupliChecker for converting your scanned pdf to word, you don't need to worry about your data privacy. However, you should know that several online platforms aren't secured at all. They can misuse the information contained in your PDF files, so you must choose the best platform for conducting your required conversions.
The databases of our PDF to Doc converter are designed so that the uploaded files are automatically removed once the conversion process is completed. We won't keep your data, in any case, to convert files in Doc format whenever you desire without any hesitation.
Parting Words
So, this is all about PDF to Docs online conversion. Our professional developers have designed this utility to meet users' needs without making them go through any hassle. You can use any device to access this online converter, as it is a web-based tool. It will perform conversions on your behalf within a couple of clicks and present the results in a matter of seconds.