Home » Content Writing Tips » Custom Writing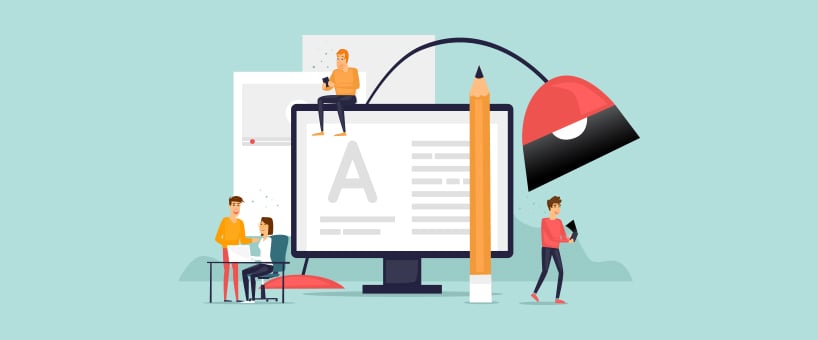 August 21, 2020
Custom writing is one of the latest and the most accessible way to get help for different forms of writing. There are various personnel and online websites that provide assistance in a variety of disciplines of writing. For example essay writing, research paper writing, term paper writing, review writing. Custom writing professionals make sure that your dissertation writing or thesis writing is one of the best; without your personal hassle.
Researching
Most of the students waste a lot of time while researching for writings. They aren't even sure if they are looking for the right thing. This doesn't mean that students don't have the skill to research and write. But even with skill and knowledge, it takes a lot of time to write a quality paper. Therefore, you can save a lot of time by acquiring services of custom writing.
Teachers Point of View
Teachers will broach the subject of custom writing very differently. They are of the point of view that students should be able to write their essay, paper, and thesis themselves, and the only help they should take is from the teacher or the research material. But let's face it; teachers and professors don't have that kind of a time frame to assist each student individually. Most of the time they are not even concerned if the student is facing ambiguity in the assignment. They are only concerned about submitting an assignment on time. So, who is to help the student if he needs guidance? What if the student needs sample papers and format on how the paper should be written? In such situations, freelance custom writing services come in handy.
Choose a Suitable Custom Writing Service
However, students need to make sure that they choose a suitable custom writing service. They need to be aware that some of the online services and few writers rip off the student with plagiarized material. Plagiarism is defined as an academic crime; the culprit illegally uses the words of another writer and claims them for his/her own. Students should be conscious of the fact that there are many companies and writers who take a hefty amount of money and simply provide copy/pasted material. To avoid the circumstances check plagiarism from your writings.
 International Methods of Writing
Moreover, students need to check that the custom writing company's writer follows the international methods of writing. It's of the utmost importance that students receive a qualified and qualitative educational help. Most often than not, custom writing services do not have the complete knowledge of writing styles and formats. They are not well trained and do not possess the right linguistic skills to write an exceptionally good paper. They make linguistic and conceptual mistakes which only creates trouble for the students. As a result, they not only waste money, but their grades suffer too.
Mention References
Whenever taking assistance from a custom writing service makes sure you ask for the references in the paper. It doesn't matter if it's a speech, a dissertation, or a review; make certain that you get the references. This will allow you to check the flow of information and chances of plagiarism also decrease. Besides, inquire about the writing service if they check all the papers with plagiarism detection software so that the chances of copy/paste are reduced to a zero.
By following these certain steps a student not only takes care of his/her money, but also ensures that they get the best grades in the class and leave a positive impression on the teacher.
Read more about: What is descriptive writing?