Home » General Articles (Random Topics) » Articles on Plagiarism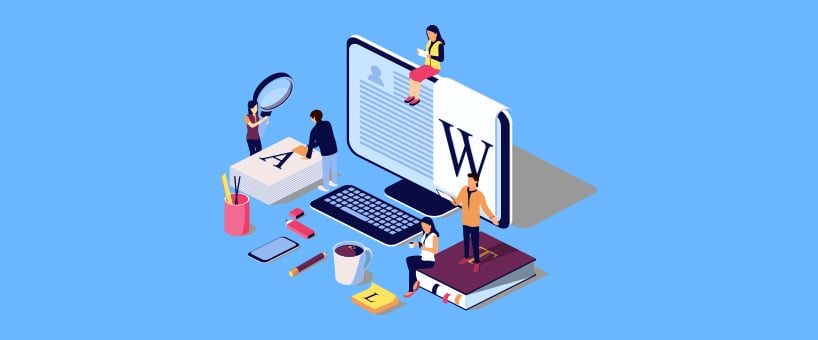 January 27, 2021
The word Plagiarism is found in all the Roman language with the early meaning of stealing. Today, the unauthorized use or close imitation of the language and thoughts of another author and the representation of them as one's own original work, as by not crediting the author or something used or represented in this manner is called plagiarism. Many people think plagiarism is copying another's work, or borrowing someone else's original ideas.
Effects of Plagiarism
Plagiarism can be found in different shapes and bounds. Their severity can also be different in different situations. To deal with an immoral crime one should have a complete overview of this problem and should have complete knowledge about its every side. Today when the easiest and fastest way of gathering knowledge is the internet, someone who wants to gain complete knowledge about plagiarism can get it through the internet.
About plagiarism on the Internet
If the topic of plagiarism is searched on the internet, a whole lot of information can be found. The most reliable source of information can be found in the articles on plagiarism. These articles on plagiarism are written by many people, who are somehow experts in their fields. They write their own experiences and ideas about this offense in their articles on plagiarism.
How plagiarism articles are helpful for you?
These articles on plagiarism help to get complete knowledge about this unethical crime. They give knowledge about different shapes of plagiarism and its presence in different fields of life.
Source of Collection
The articles on plagiarism can be found on many websites. There are a lot of websites on the internet that are based on a huge collection of articles. If someone wants articles on plagiarism, just browse these websites with plagiarism, and a list of articles on plagiarism will be shown. These articles are collected from newspapers, social websites, academic websites, college websites, legal sites, and related books. As these articles give a full and complete view on this problem, they play a vital role in policy building for the control of plagiarism. They can help parents, teachers, professionals, authorities, and everyone who needs some guidance to fight back against plagiarism.
Articles on plagiarism include all the aspects of this problem. There are articles that give basic information and meanings of plagiarism. There are also articles that deal with the consequences of plagiarism. We can also find articles that revolve around the answers of how to get rid of this problem.
Plagiarism in different fields
Many articles are on plagiarism in colleges, many are on plagiarism in journalism, many are on plagiarism in music, many are on plagiarism in arts, and so on. Articles on plagiarism in statistics, news, media, workplace, books, research papers, etc can also be found. It's like "you name it and have it". There is a bundle of information about plagiarism in these articles and the good news is, that there are no hard efforts needed to reach them. Anyone can get it with just a few clicks. As everyone knows that internet has become a major source of plagiarism but it also becomes a blessing to control plagiarism as well. There are also lots of tools that help you in detecting plagiarism from your content.