Home » Content Writing Tips » Writing Center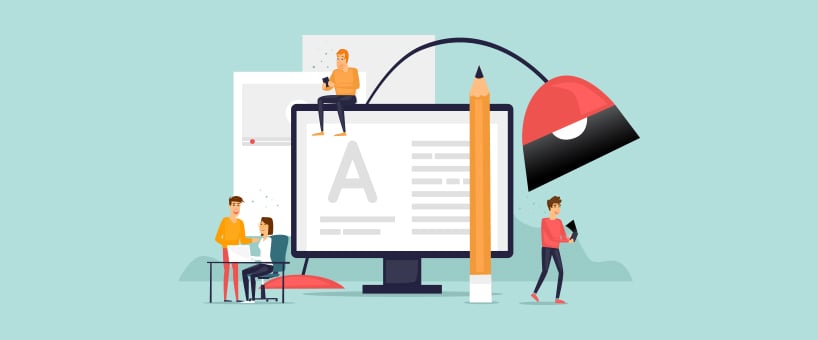 August 18, 2012
Writing center is a place where writers can go and write anything they want. Writing center is a place made especially for writers. These centers are facilitated with all the equipments and environment that a writer may need. These centers are playing vital role in developing writing ability in individuals. They are enhancing the skills of writing in people who need guidance. They provide perfect environment to the new and professional writers.
Writing center can be made for different age groups because writer can be a child, a college or university student or can be a professional writer. So dealing with all these different age group writers, different writing centers are required. If a writing center is dealing with small children its set up will be different. The aim of these type of centers is to motivate small kids and help them develop better skills. They should give students freedom, students can choose from a variety of writing materials to practice writing letters, names or words. They may also work on writing workshop stories, theme related stories, and other writing activities. The equipments and tools these writing centers need are different. They may be, Writing pencils, Glue sticks, White-out pens, Scotch tape, Scissors, Staplers, Markers, Highlighters, Pencil sharpeners, Ink pads, Colored pencils, Stencils, Glitter, Lined paper etc.
Acknowledging the importance of writing centers, today many colleges and universities are running writing centers in their campuses. They encourage students to join these centers and enhance their skills of writing. These writing centers also help students in their research works, preparing assignments and in regular study. These writing centers are playing an important role in developing the inner skills of students as they provide them complete writing environment and all the required guidance. They hired a fully skilled staff to give students all the guidance they need. These writing Centers helps students in all disciplines become more effective, more confident writers.
These writing centers are not only serving students, they are benefiting people from every sphere of life. Some may give their services free and some are charging for this. But a common man now can get benefits of these centers. On the whole these writing centers have very positive and deep impact on the whole society. Not just they give confidence and appropriate guidance to small kids and new writers, but they also help professional and mature writers to build master pieces. Today everyone agrees with the importance of these centers. In many cities government has started projects like these centers because they understand the need of these centers in today's world. Many writing centers are running in private sector. The majority of these writing centers are established under the authority of colleges and universities. There is no leading college or university present, which is not running this program.