Home » Why Business Enterprises Needs to Master the Art of SEO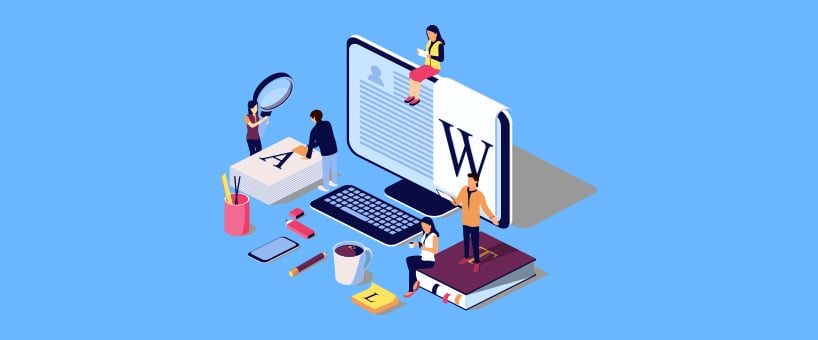 July 25, 2019
The bigger the brand, the bigger, are the SEO challenges!
The search patterns of netizens are becoming more intricate and multifaceted. Did you know that apart from other search engines, Google alone has made more than 3200 developments in 2018 and 2019? The SEO process is shifting its paradigm and prototype.
And that is the reason SEO experts are always digging up new strategies to come up with a new and innovative stratagem to increase their outreach. In 2019, marketers prioritize to enhance their brand's presence over the web, and they look for different tactics to articulate an effective marketing strategy.
Now, at this point of time in 2019, Google alone is processing 3.5 billion searches per day.
No doubt there are commercial purposes!
Statistical data has a lot to say about different search patterns. According to Google Consumer Insights, more than 85% of Americans are purchasing goods and services online in various categories. To look for new brands, the American netizen visits Google to explore the market.
That is the biggest challenge Brands are facing nowadays!
According to another survey, Businesses in America are going to spend more than $80 billion for Search Engine optimization.
Over here, you need to think are you making headways to acquire a considerable market space?
If not! Then you are on the wrong track, and the time has come to invest your energy, time, and money to think more clearly about search engine ranking.
At such a large scale, the only way to wear out your competitors is to adopt the right SEO strategy at the right time for the right audience to get desired results.
Branding & SEO
Branding has become crucial in modern times for organic traffic volume. Even if a site is ranking on the top of search engine result page.
In case you are continually searching material on the same niche, then you will click the website that is more familiar to you. And for that reason, Google is focusing on promoting sites that hold a brand image.
Trust is a critical factor in the online market for people to make purchases. And for that reason, trust plays a significant role in organic search engine traffic to your website. If your brand recognition is stronger and people know about your business, then there are likely chances that they will click on your website. So, in this perspective, it is recommended to build strong brand digital footprints to get recognized by the netizens.
Social Media Influence
Social media has a considerable influence on people's online buying patterns and purchases. Now it's evident that people are more addicted to social networking sites and they are spending most of their time on these sites. So, to have a massive outreach, you need to develop an active social media outreach as well. You can launch paid advertisement campaigns, engage people with your social media accounts by providing content that can grab their attention. So, business enterprises have to focus a lot on their social media campaign.
Website Content
The Internet is nothing without content to generate organic search engine traffic. Business enterprises need to develop an effective content plan to boost their organic traffic. Your content strategy needs to be in accordance with search patterns; you need to add keywords that can work like a magnet to attract web searchers. Along with focused keywords also try to add LSI keywords, also known as relevant keywords that can also help to grab the interest of netizens to your website.
Guest Blogging
Guest blogging can play an effective role to create your brand awareness; it will let you attract the audience of other websites of the same niche. Along with brand awareness, you will also be able to create strong backlinks that will increase your site's goodwill in the eyes of Google. So, try to build a strategy that can help you to grab the audience of other websites by guest blogging.
Conclusion
Lastly, it is essential to mention that search engine optimization plays an important role to create brand awareness and to increase your online market share. So, if you are running a business enterprise, make sure to revisit your SEO strategy.