Home » New SEO Trends Hitting the Market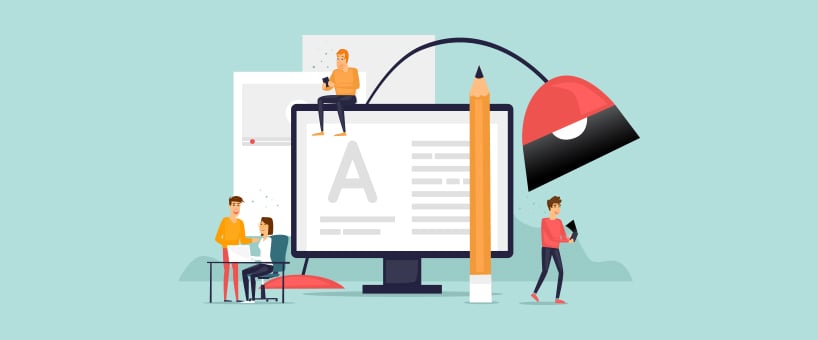 August 28, 2019
Looking to step beyond the traditional SEO strategies? Think out of the box to execute an action plan that can become an essential strategy to outgrow. Last year Google shook the world, by ranking sites that were more mobile-friendly in terms of the layout while it outranked the websites which weren't mobile-friendly in terms of their responsiveness and speed. 
It's almost challenging to cope up with all the latest SEO trends. Since 2018, there were more than 32,00 updates in Google Algorithm.
Yes, you heard it right!
32,00 updates.
Search Engine Optimization is constantly in motion. It's hard to maintain your position on the search engine result page with the same strategy. If you aren't updating yourself with the changes taking place, sooner or later you will be wiped out of the internet market. In this blog post, we will take an in-depth look at some of the best SEO practices that can help us to boost our web presence.
Mushrooming of Voice Search 
Voice assistant is becoming more and more popular with a very rapid speed. SEO professionals expect that by 2021, more than 60% of searches will be voice-based. Voice searches are on the rising by looking at the year-on-year comparison. According to a survey, 35.6 million internet users conduct voice search every month. It is more than true that the SEO spectrum is evolving. Website owners have to synchronize their strategy with the latest updates, as it is becoming crucial to use long-tail keywords for better optimization with the search patterns.
Impact of Blockchain Technology on SEO
Generally, Blockchain technology is related to cryptocurrency, mainly Bitcoins. But its usage and influence can be much more extensive. But the question arises how it is going to influence Search engine optimization. The primary purpose of the blockchain is to conduct reliable and trustworthy virtual transactions. It will help out in securing the transactions taking place on different e-commerce and other related sites. Internet is heaven for people who are involved in fraudulent activities. But by the usage of this technology website owners can ensure that a secure transaction is taking place on their site. Which will help them out in gaining user trust?
UX impact on SEO
From the last few years, we've witnessed that user experience (UX) is becoming a decisive part of search engine optimization. With the constant changes taking place in Google search ranking, now the website owners need to deliver the content that is user-oriented and providing the information according to the search. It is vital for e-commerce sites, as they will be likely to provide more relevant information about their products to the netizens. To deliver better user experience, the sites have to be more interactive to engage the user with their content.
Conclusion
The basics of SEO will remain the same from on-site optimization to off-site optimization, but some advanced changes are taking place that will have a significant impact on SEO. In accordance to maintain your position in the market, now it is essential to come up with new tactics that can involve users with your site. You have to break your barriers of creativity and have to execute innovative ideas to get better results.