Home » Effective Ways To Give Your SEO A Push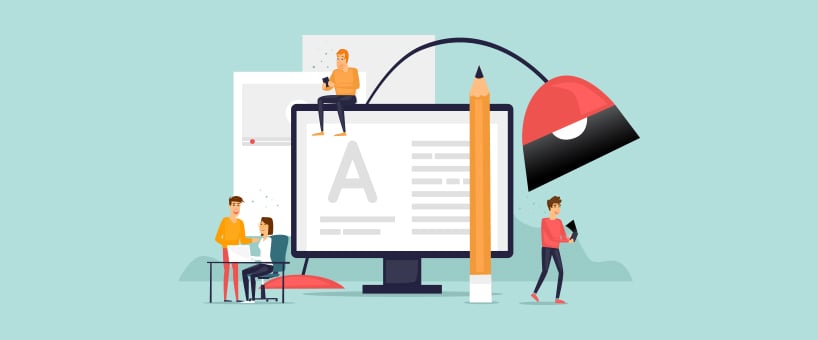 September 11, 2019
New websites keep entering in the competitive internet world day after day. Search engines like Google, Bing, and Yahoo display these pages by taking their pertinence and users' query into consideration.
Getting high traffic is the lifeblood of the success for any website, which can only be accomplished if visitors would actually know about the page. Optimization will make any site appear at the top of the search result list, which ultimately boosts the chances of getting more visitors on the page.
Hence, search optimization is a thing which every page must do.
The most critical thing is to get information about where your site is standing right now. You must scan the traffic your site is producing, the material which majority of the users do not see or dislike, and the contents which grab the most of the attention. Once you clear out these things, you can start enhancing the ranking of your page.
As mentioned earlier, relevancy is essential. So to achieve search engine optimization, adding relevant keywords in your contents is an effective measure. You can go through different trends to see what kind of keywords people are demanding and which solutions they are expecting on a website.
Take Over the First Rank by Adding Fresh Content
New contents obviously comprise of new keywords, and as a result, your site can have more probability of getting a higher rank for those particular keywords. Uploading fresh material after a specific period, be it on a monthly, weekly, or daily basis, can allow you to gain authority from the search engines as they will crawl your site more frequently.
Save Users Time by Enhancing Your Site's Speed
Time is a scarce resource, and no one desires to waste even a single second. Any webpage which quickly opens up on the screen is more preferred by the users which makes the speed of a site another element of search engine optimization. Any webpage which takes 5 seconds or more is declared a slow page by search engines like Google.
Don't Forget the Most Important Thing!
The influence of social media is getting stronger day by day. Hence, it can become a helping hand to boost your search engine optimization. You might utilize different social media applications like Instagram, Facebook, and Twitter, to publicize your webpage. Moreover, contacting different influencers with huge fan following will also create a beneficial impact. As they will link down your site's URL, their followers will open and may repost your link. This chain might keep going resulting in more traffic for your webpage.
Do Not Rush for Shortcuts
Good things take time, and it is better to look for a long-lasting result rather than temporary success. Instead of creating thousands of bad Backlinks in one go, you must try to create limited but quality incoming links. Sometimes, people intentionally perform this action. However, negative SEO attacks are also a part of the Internet world today.
Competitive webpages might deliberately take a measure which can negatively hurt the ranking of your website. So perceiving every small move of your substitute site through tools like "Backlink Checker" helps you to stay on a safer zone.
There are several elements which may affect your search engine optimization, both positively and negatively. If you understand and follow the mentioned points, you will start seeing a positive impact on the SEO of your website.