Home » Website Content » Copyright website content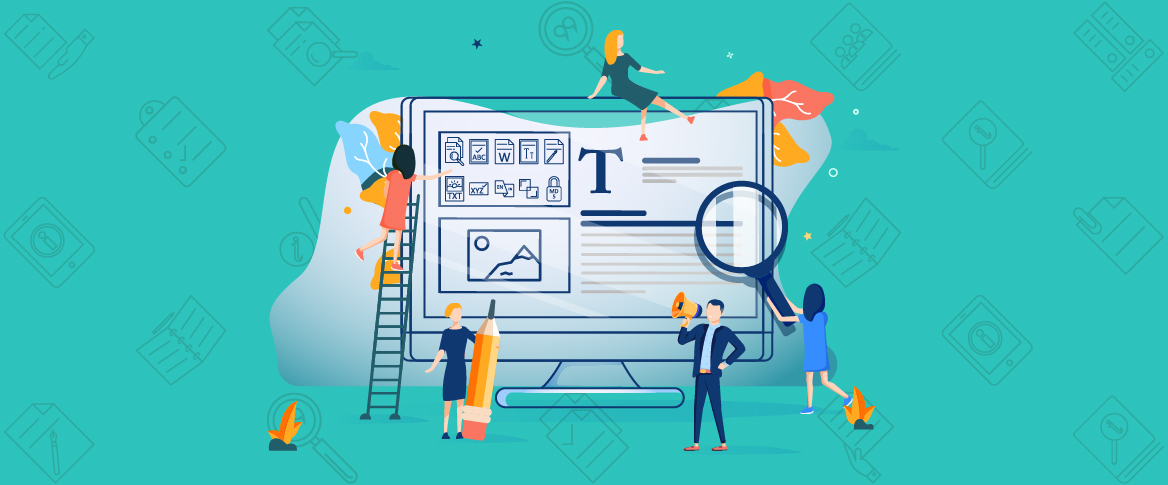 February 17, 2018
A great deal of effort and money is put into the process of web content writing.
Creating a web presence which is unique requires your imagination and a lot of time from your whole team. If you find that somebody has copied the design along with the content the whole team gets annoyed and it can result in a bad impression and you can lose plenty of business.
So the first thing that you should do once you have planned a website or are loading content is to copyright website content by copyright registration. You can search for your domain or any keyword that you have in your content on a search engine. Click on the options to see the other links. You might discover your copied content. Or you should have a tool called 'Copy cape' in which you can enter the address of concerned web pages and it will search the content on those pages on the web. The results will show you pages with related material if your work is not copied and if your work is copied it will show those pages as well.
Using copyright website content is immoral and illegitimate.
You should know your rights related to copyright material to punish the other party who is resulting in your loss of business. You should first send an email to the website that is involved in thievery to warn them. They might stop further damage by this warning email and apologize to you. But if this tactic fails, follow the other ways to tackle them. To keep a proof of their theft, take their screenshots and save them for later use if needed.
If you have registered, the copyright law will protect your content and you will have the sole right to reproduce your work including the work on the internet. No one else can claim copyright website content or reproduce it without your consent.
In most of the cases, you are required to register under the copyright laws. It is most vital if you want to protect your work outside your country and the internet is a place where there are no boundaries. Everybody can assess your work and it is imperative for you to register your work if you are planning to protect your website content in any case. Registration is necessary for one more reason- to claim for the legal damages and attorney's fee from the bandit. The United States of America has a written law for protecting copyright website content.
The other way to deal with the theft is to report it to the website which is hosting that particular domain. Hosting websites (such as Google) do not want to be sued for others and generally, they take immediate actions if you provide your complaint with evidence. Moreover, the search engines will remove the websites from the results page that are copying copyright website content or any content which belong to somebody else.
Copying copyright website content is something that everyone should avoid. Traffic won't show up on your website if you keep doing illegal activities and you might have to suffer greatly for this.